InkMax Ink Leveling System
InkMax Ink Leveling System
InkMax Ink Leveling System
InkMax Ink Leveling System
InkMax Ink Leveling System
Sign Up Here
Product Information Files Available to Download
InkMax Product Sheet


Flow Meters & Displays
Installation Information
InkMax 2 Spare Parts Drawing
Parts & Upgrades
InkMax 2 Spare Parts List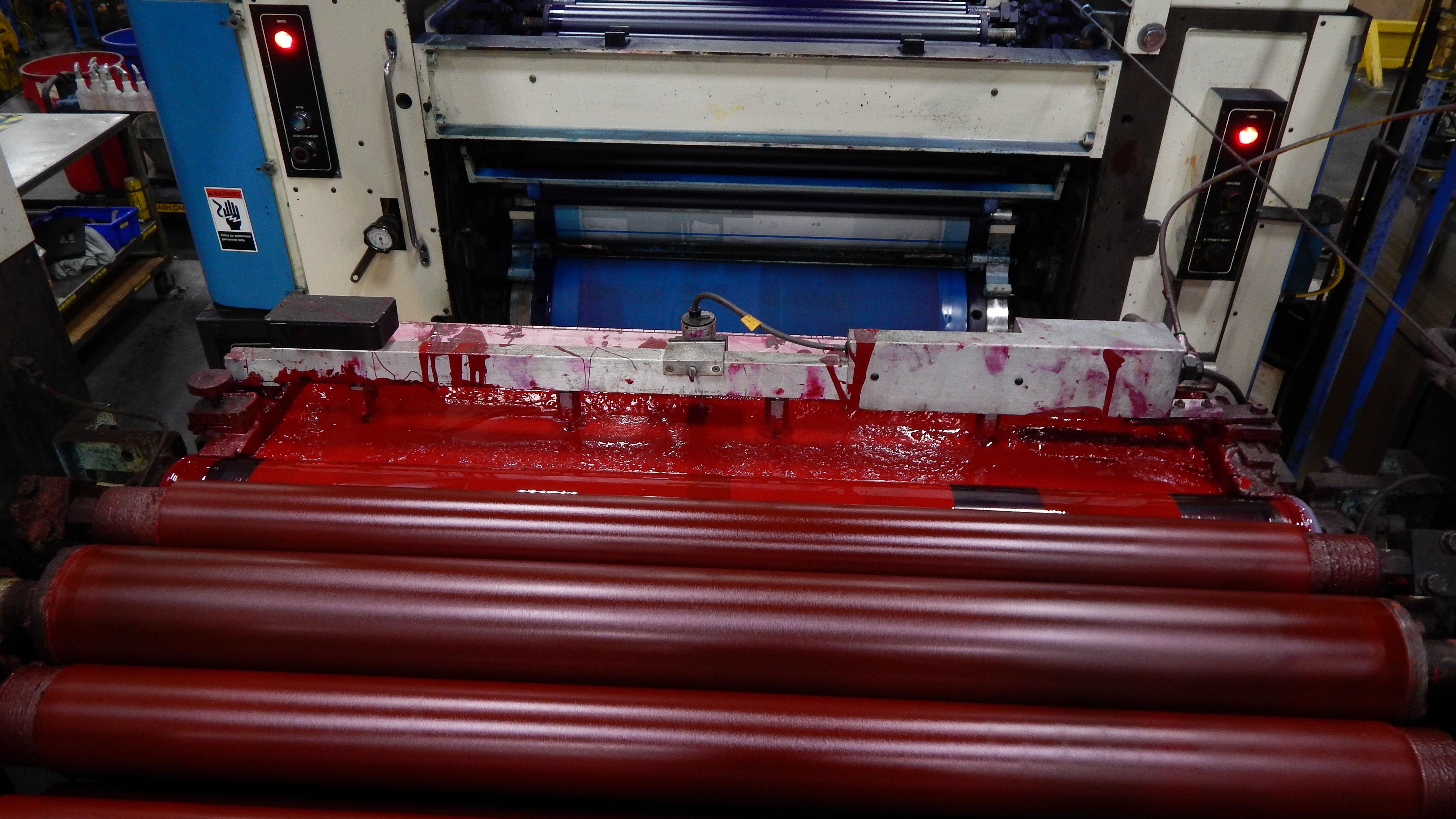 The InkMax ink leveling system is a simple and low-cost solution to automatically maintain consistent ink levels in press fountains.
Maintaining a uniform level of ink minimizes ink density variations, improves final print quality, and reduces clean-up time during changeovers.
The InkMax system is easy to install, maintain, and operate. The leveler mounts to the fountain cheek plate brackets and fits within a 4 x 5 inch profile. The leveler assembly is available in both right-hand or left-hand configurations to match operator side control. The system also includes an optional easy-to-replace in-line ink filter. Quick-disconnects for air and ink supplies are provided for easy removal.
The InkMax system features a high-quality capacitive proximity sensor to detect and maintain ink level to within .125 inches (3mm). The sensor is mounted on a slide mount assembly which allows users to position the sensor to any desired position over the fountain. When used with the optional shut-off valve nozzles and fountain dividers, this configuration allows operation with half-web press runs.
The control box, mounted on top of the ink leveler frame, features a single three-position switch for manual or automatic control. The Power and Fill indicators provide visual indication of system operation. When the switch is placed in the Automatic position, the system automatically maintains ink level as determined by the distance from the sensor. The Manual position is a momentary-contact position, the system fills the fountain as long as the operator holds the switch.
Let the InkMax system provide you with an effective, reliable solution
to maintain your press ink levels.

Specifications & Performance
ELECTRIC
Voltage:

110/120 (50/60 Hz) @ 1/2 Amp

Fuse:

1/2 Amp

Optional 220/240 Volt Model Available



AIR SUPPLY
CDA @ 125 PSI Maximum
Connector: 1/4-inch O.D. Push-in
Air Filter: Built-in
INK SUPPLY
Fitting: Male 1/2 inch NPT w/ Swivel Mount
Max Pressure: 5000 PSI
OVERALL DIMENSIONS – INCHES
Length: 24 to 92 (660 to 2337mm)
Height: 4.6 (117mm)
Depth: 3.6 (91mm)
MOUNTING
Bracket Center Hole Distances:
Minimum: 22" (560mm)
Maximum: 90 (2250mm)
Mounting Slot/Bolt Sizes:
Gear Side: 10-24 x 1/4 Shoulder Bolt
Operator Side: 3/8" Locking Lever
INK NOZZLES
Total Nozzles: 4 (Typical), up to 8 Max.
(Total depends on Frame Base Length)
Types: Standard or w/ Shutoff Valve
SENSOR
Type: Capacitive or Ultrasonic
Sensing Distance (Typical)
Capacitve: 1-inch (25mm)
Ultrasonic: 5-inches (127mm)
Adjustment Range: 9 Inches
HOSE INFORMATION

Type: 1/2 inch I.D. High Pressure
Fittings: Male 1/2 inch NPT & Female QD
Length: Any required. Specify when ordering.
InkMax IM1000 Features:
One Piece Design – Quick Installation Swivel Ink and Air connections – Easy Removal Bar Mounted Controls – Easy Access Sliding Sensor for Split Fountain/Half Web Applications Power and Fill Indicator Lights Lightweight for Easy Removal Aluminum/Stainless Steel Construction Easy Ink Height Adjustment Consistent Control to +/- .125″ Slim Design for Easy Fountain Access High Shear Even Distribution Nozzles Auto Shut-Off when Sensor is Tilted